Recent rumors say that Apple will give the iPhone 8 wireless charging capability. Apple has even joined the Wireless Power Consortium. Is the age of wireless charging approaching? Doubts are justified.
For this year's anniversary generation of the iPhone, Apple is planning – among other things – wireless charging. Analysts and experts in the supply chain have come to this conclusion (via Mac & i). However, the rumors also suggest that Apple does not see this feature as a free service: because the necessary charging station won't be provided, but must be bought separately as an accessory. Therefore, wireless charging is not a replacement for the Lightning interface.
Although Apple has often set new industry trends, in this case, history should not be repeated. Because the accessory will be expensive, as is typical for Apple, the wireless charging capability of the iPhone will not carry this feature into the world as a concept.
The parody account not Jony Ive raises this point on Twitter:
We'll see how excited you are about an iPhone with wireless charging once you see how much we're going to charge you for it. WE'LL SEE…

— not Jony Ive (@JonyIveParody)
February 13, 2017
In the medium term, Apple could try to establish wireless charging as a standard, and thus abolish the last physical interface. However, this step requires more courage than simply killing off the USB Type-C port.
Wireless charging: in theory, it's the top…
Wireless charging has a checkered history. On the one hand, it sounds tempting that the smartphone just kind of sits on a platform and is thereby charged. I confess: for a long time, I've preferred this form of charging over all others – both for my old LG G3 and for my current Galaxy S7. In the age of the Micro USB cable, the main advantage for me is that I don't have to bother with the correct direction of the cable. Since I usually charge the phone overnight, the slow charging speed hardly plays a role.
Lowest price: LG G3

Best price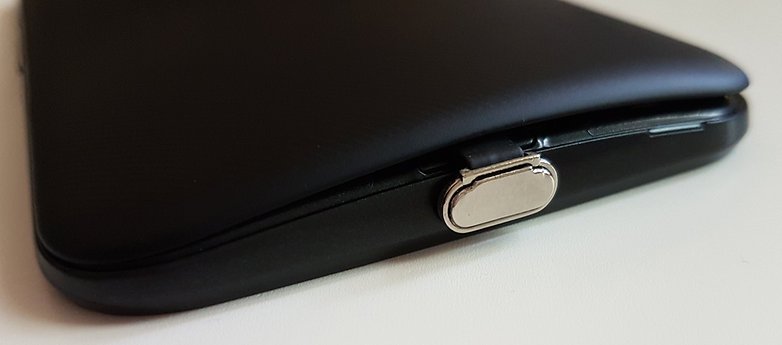 …in practice, it's a flop.
For my Galaxy S7, I nevertheless renounced wireless charging and now annoy myself with the Micro USB cable. There are two main reasons for this: several times it happened that the smartphone lost its connection with the charging pad overnight, and so I started the next day with my smartphone at 5 percent, instead of with a 90 or 100 percent battery charge. And sometimes the charging power was apparently not high enough to hoist the S7 above 60 percent. Sure, my charging pad is not a Samsung original, but this should not ultimately make a big difference for an industry standard.
Lowest price: Samsung Galaxy S7

Best price

Finally, for me, the charging cable again proved to be the best option, because it was the most reliable, for charging my smartphone. Currently, the smartphone must lie precisely over the charging coil, which quite definitely limits the usefulness.
Fast charging is more important to me than wireless charging.
What do you think?
If Apple wants to bring wireless charging into the mainstream, the company will have to develop a less temperamental charging pad.
Some manufacturers have temporarily lost the Qi features, such as Google, starting with its Nexus 5X / 6P. With a USB Type-C, the cable plug is no longer scary, especially as this interface provides fast charging. In the high-end segment, the aluminum construction has become the standard for cases, and this material makes conventional wireless charging impossible. There are technical solutions for this, but they have not yet found a place in any smartphone. The 2017 smartphones will also, in many cases, appear without a wireless charging coil. Perhaps Samsung, however, will remain firm and stick with the technology for the Galaxy S8.
Is wireless charging important to you? If you haven't tried it yet, why not? Let us know in the comments.
Thank you have visited this post What went wrong with wireless charging?. We wish could be additional information about technology for you