New year, new apps, and that means some great new games coming to the Play Store. Every year mobile games get more sophisticated and graphically impressive, setting a new standard for mobile titles. Here's our pick of the most exciting games we're looking forward to playing in 2018.
We hope that you've been using your time off this holiday season to get stuck into some quality games. 2017 has  been a good year for mobile gaming but 2018 promises, as usual, bigger, better and more beautiful games to suck our time away. Check out these promising titles that are gearing up to hit the Play Store in 2018.
Life is Strange Mobile
Life is Strange is a narrative choice-driven game centered around the protagonist's special ability to rewind time. Without spoiling too much, let's just say that gamers who are less focused on action and more into exploring an emotionally engaging story will really appreciate that this game is finally coming to mobile.
The game is already available to iPhone users but Life is Strange is scheduled to release for Android in early 2018. Something sweet to kick off the new year's gaming with, then. Be warned when taking this game out on your morning commute, you might just end up crying on the subway.
Tekken Mobile
When I heard that Bandai Namco was developing a version of Tekken is a mobile, my heart skipped a beat (possibly in anticipation of iron-fisted punch to the chest). Tekken's a top-notch fighting series hugely popular on console, and Android could really use some more quality classic one-on-one fighters.
Tekken Mobile is one of the titles that was hyped up with the introduction of the Razer Phone, and a premium fighting game that takes advantage of top flagship hardware and runs at a smooth 120 FPS would truly be something to behold.
While it looks gorgeous and I'm certainly keen to see my favorite fighters duke it out on mobile, the feedback so far from the title's soft launch in Canada do give me a few reservations. The gameplay mechanics use a swipe-based touch system rather than a virtual gamepad (and this is fine, I'm all for making controls accessible for mobile). But instead of the typical Tekken scenario of selecting from a roster of balanced fighters, there's a stat system for every warrior which is upgraded with experience points to unlock special moves and extra characters.
Obviously, this suggests a focus on grinding and microtransactions that might detract from the fighting experience that Tekken is known and loved for. Nonetheless, since it'll be free to play, I'll be testing it out to see if it can manage to bring that classic charm to Android.
A bad in-app purchase scheme can really ruin a game.
What do you think?
Contra: Return
Contra is a classic video game franchise that's been around since the '80s, and has seen release on a variety of home and arcade machines. Unfortunately, it doesn't have a great history on mobile, with a remake of the original Contra being only briefly available outside of China before being pulled from the Play Store.
But there's still hope, as Contra: Return, Tencent and Konami and currently being tested in China, is slated for an eventual worldwide release. It boasts 3D graphics and huge bosses as well as the series' trademark insane firepower and classic 2-player mode.
Harry Potter: Hogwarts Mystery
Potter fans might be looking forward to go back to school after the Christmas holidays. Given the magical fantasy subject of the Harry Potter novels, it's surprising it's taken even this long for a Potter-themed RPG to come out. This upcoming title from Portkey Games (Warner Bros' games label), who are also working on augmented reality game Harry Potter: Wizards Unite.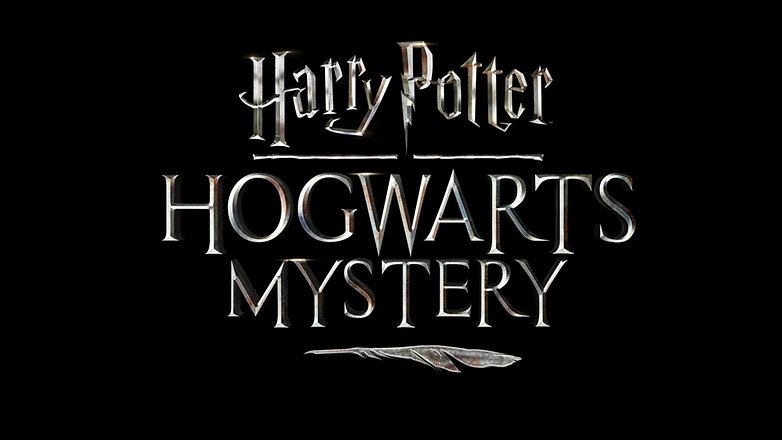 Hogwarts Mystery however, is perhaps even more exciting as it allows the player to enroll at the illustrious wizarding school, take classes, learn spells, and presumably, uncover some kind of mystery tied to the popular Potterverse.
Final Fantasy XV: Pocket Edition
Square Enix have generated a lot of goodwill on mobile by releasing their Final Fantasy back catalog on Android, where they're still a joy to play (FFXV: A New Empire? Not so much). But there's no way a mobile device can handle the latest epic story from the beloved RPG franchise. Unless…
So it's a condensed version of Final Fantasy XV's epic road trip meets fantasy quest meets fishing gameplay, which will be released in a mobile friendly episodic format. And while not exactly wowing with realistic graphics, it does look pretty darn cute. If Square Enix can keep the same charming character that won so many fans with the console version, we could be on to a winner with the pocket edition.
Playerunknown's Battlegrounds Mobile: Battlefield
If you know anything about PC gaming, then you'll no doubt by aware of Playerunknown's Battlegrounds, or PUBG, the battle-royale multiplayer action game that's became a surprise breakout superstar, selling over 20 million copies and reaching almost 3 million simultaneous players at its peak.
There are actually two PUBG titles for Android in development. One is subtitled Army Attack, which is slated to deliver a more arcade-style gameplay, but we're more excited for Battlefield, which is promising the same intense battle royale multiplayer loot n' shoot of the PC version.
These are the main titles we're looking forward to playing in 2018, but that's not all. Popular sports titles (hi there, FIFA 2018!) will get their new versions. Some games that have done especially well on iOS, such as Street Fighter IV: Champion Edition, will also be coming to Android in 2018.
Many of our favorites will continue to be updated and may get expansions, and there are no doubt going to be a few good surprises this year too!
What games are you looking forward to playing in 2018? Let us know in the comments!
Where to buy Razer Phone

Best price

Thank you have visited this post Upcoming Android games to look forward to in 2018. We wish could be additional information about technology for you
The source of this post: https://www.androidpit.com/android-games-2018