Fitness trackers don't all do the same thing, and each sport has its own ideal accessory. In this article, we give you the low down on the top fitness trackers and smart bands, plus explain what you should look out for when buying one of these devices.
The best fitness trackers
Fitbit Flex 2
To kick off this list, it seemed logical to start with the Fitbit Flex 2, a fitness tracker which is both effective and affordable, at around $60. Unlike the Charge 2 which is also on this list, the Flex 2 doesn't have a screen, and instead it keeps you informed with a LED lights. All the rest happens via the Fitbit smartphone app, which is a joy to use thanks to the way it displays essential information in blocks which you can arrange as you wish. All of your activity information is easy to find and the app makes it simple to challenge your friends. As is always the case with Fitbit, it is compatible with a large number of services (Alexa, IFTTT, MyFitness Pal, etc.). Some models of smartphone aren't compatible with the device though, so you'll want to check Fitbit's website before purchasing.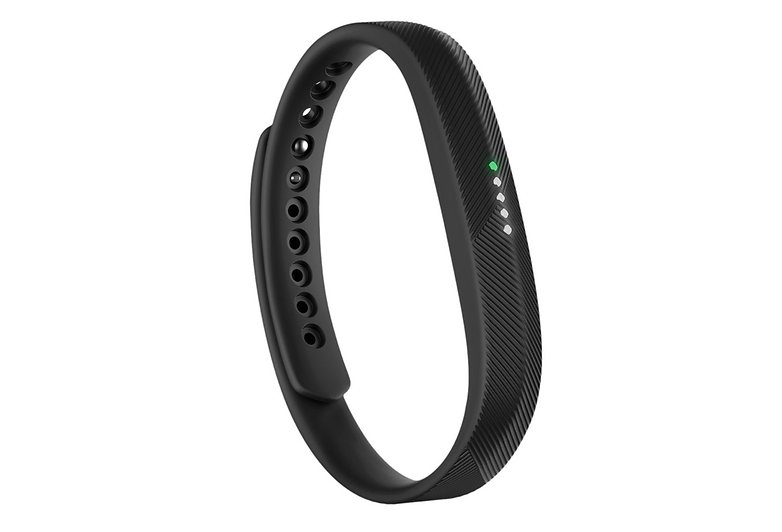 Fitbit Flex 2
Xiaomi Mi Band 2
After initial success, Xiaomi leaves a strong first impression again this time around with its Mi Band 2. Positioned in a very competitive market, the Mi Band 2 is an excellent choice since it offers more or less the same features and the same performance as other fitness trackers which are a lot more expensive. Its simplicity, performance and good battery life will satisfy the most demanding users. My only complaint is the Mi Fit application, which is very bad compared to Fitbit, and its weak heart rate sensor. But for less than $40, these are small complaints that we can forgive.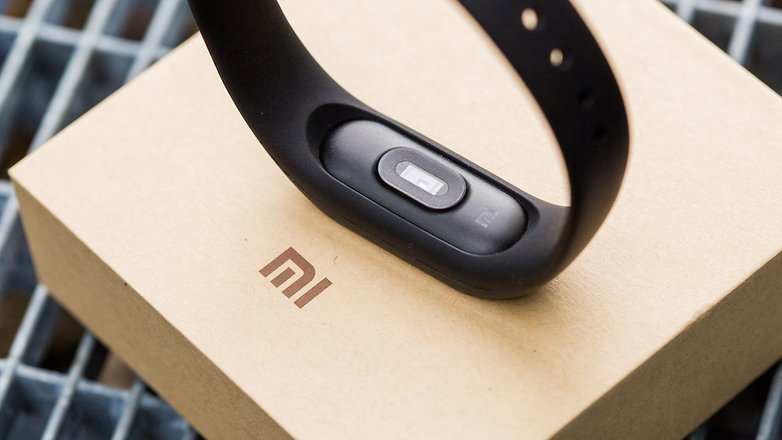 Xiaomi Mi Band 2
Fitbit Alta HR
This improved version of the Alta is perfect for people looking for a simple, discreet, comfortable to use fitness tracker to be better able to track their daily activity, stay in shape and sleep better, while benefiting from the Fitbit ecosystem (app, accessories, compatibility with other services, etc.). However, the most accomplished athletes will be disappointed by this model because it lacks GPS and waterproofing. It sells for around $129 on Amazon.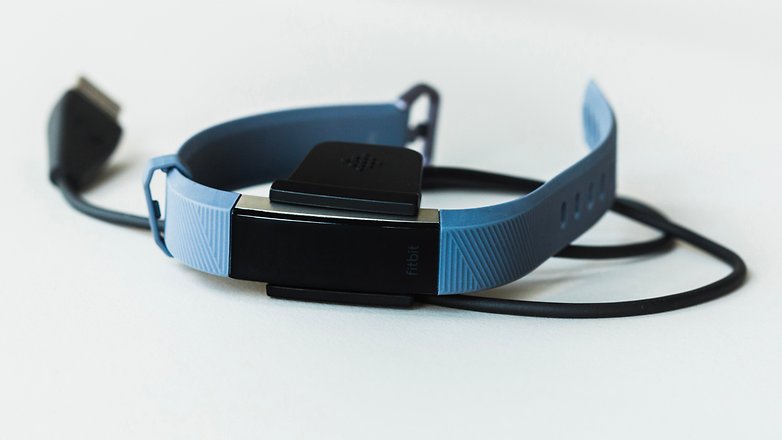 Fitbit Alta HR
Garmin Vivosmart HR+
Even though Fitbit is ubiquitous in the fitness tracker market, other brands like the giant Garmin are also present. The Vivosmart HR+ is the latest model from the brand. Unlike the Charge 2 or the Fitbit Alta HR, the tracker has a GPS to better follow your sports activities. There is also a classic heart rate sensor. While its design is not exceptional in itself and the app still needs some improvement, the Vivosmart HR+ shines with its battery life and can go in the pool. All this for around $179.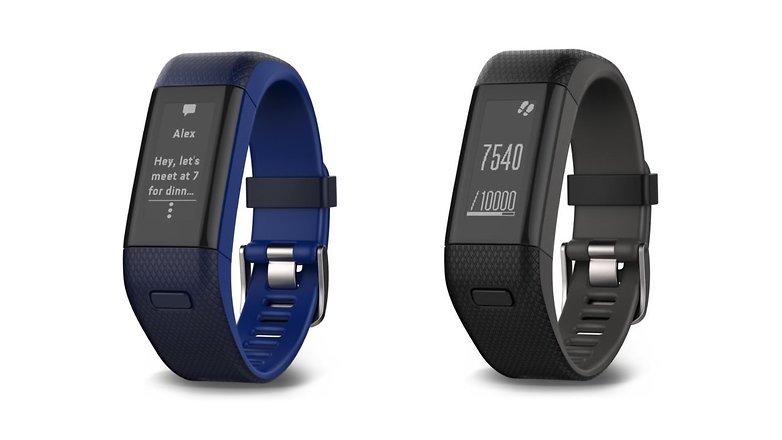 Garmin Vivosmart HR+
Fitbit Charge 2
Successor to the Fitbit Charge HR, the $128 Charge 2 is an equally complete and versatile product. It takes all the benefits of its Fitbit Charge and gives you even more to enjoy. The Charge 2 offers excellent battery life and a better design for more comfort. For the rest, it's fairly standard and makes a perfect tracker to follow any type of sporting activity. Yet again, though, it lacks GPS and waterproofing.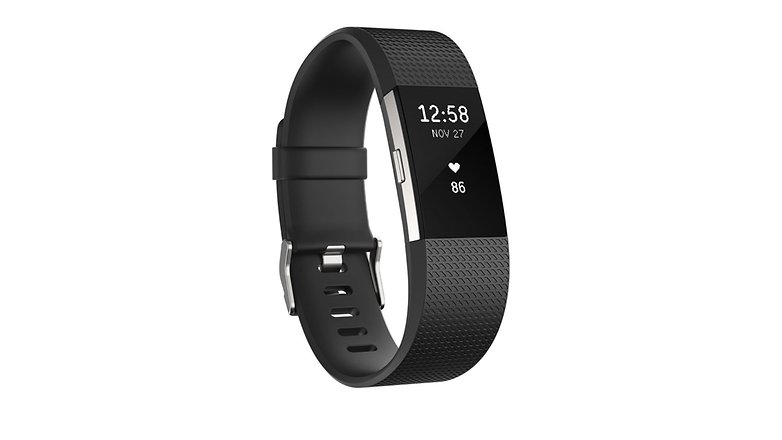 Fitbit Charge 2
The best smart bands
Huawei Fit
The Huawei Fit is one of the best fitness tracking smart bands on the market. By connecting it to your smartphone, you won't miss any calls or notifications and thanks to its precise sensors, you can improve your sports activities and your sleep. While other models certainly offer more features (GPS, MP3 player, etc.), the battery life of the Huawei Fit is excellent and promises to last up to six days. Huawei's app is also not bad in itself but remains inferior to those offered by Samsung and Fitbit. The Huawei Fit sells for just $80.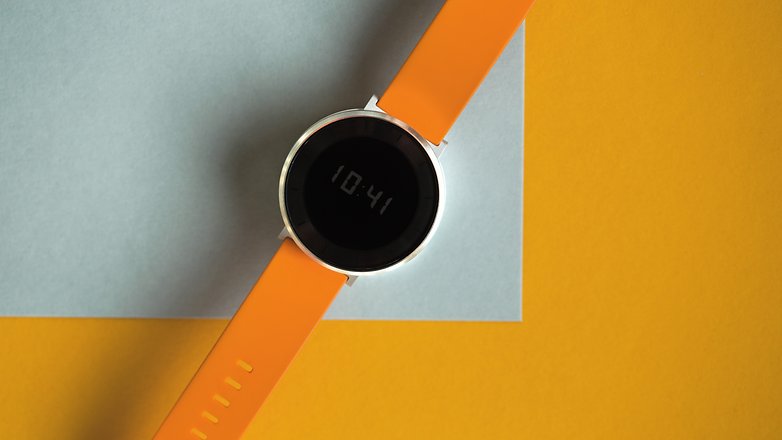 Huawei Fit
Fitbit Ionic
The undisputed star of fitness trackers, Fitbit, has decided to step out of its comfort zone. For the first time, the brand wants to compete with Apple Watch and Android Wear smartwatches. The $269 Fitbit Ionic is the first connected watch from Fitbit able to take advantage of apps developed by third parties. You can use the device for many activities (running, swimming, bodybuilding, etc.) and its battery life will satisfy you. As a smartwatch, the Fitbit OS is not yet mature (it's not possible to reply to notifications!) and the lack of apps is disappointing.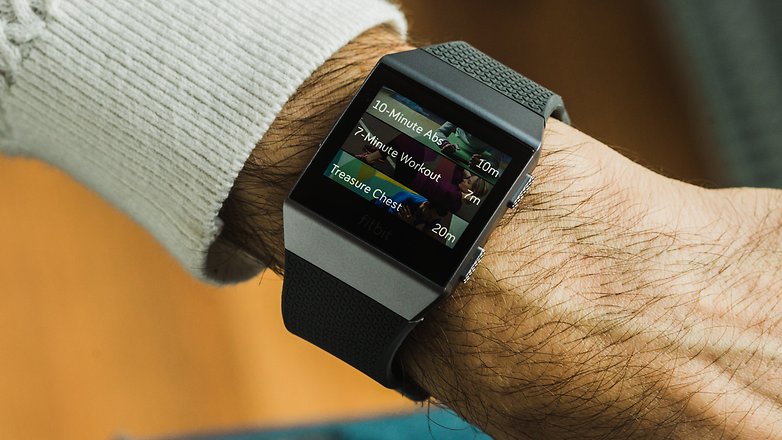 Fitbit Ionic
Gear Fit2 Pro
Without introducing any real innovations, the $149 Gear Fit2 Pro is nevertheless a welcome update to the Gear Fit2 that was launched last year. Samsung has corrected the major flaw of its previous smart band by allowing it to go for a swim. Some partnerships have been added to augment its tracking capabilities, particularly with Spotify. Flattering with its screen and its design, the Gear Fit2 Pro retains the good qualities of Gear Fit2 and has everything needed to convince people looking for a fitness tracker that's a bit more luxurious. However, if swimming does not interest you, the Gear Fit2 launched last year is more than enough and has a lower price.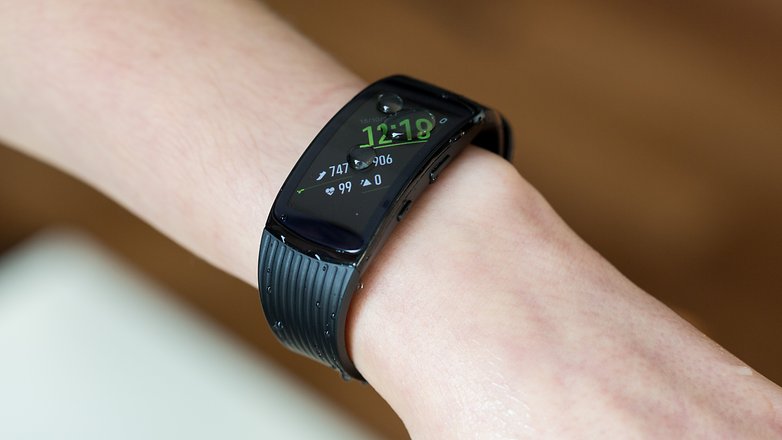 Samsung Galaxy Gear Fit2 Pro
Did you find the right fitness tracker or smart band in this list? Or do you have one already? Discuss with us in the comments, and check back soon for updates as the wearables market evolves rapidly.
Thank you have visited this post The best smart bands and fitness trackers. We wish could be additional information about technology for you