The wide variety of skins was also awesome and, of course, plugins. They could generate wonderful visualizations on the screen, although my previous PC sometimes came to the end of its limits with these. A plugin that could play copy-protected iTunes files was also very practical. The Winamp library facilitated the management of my MP3 collection, so I was never tempted to use a different player. Even with an iPod, my main music player was Winamp, even though iTunes had the more modern UI in some ways.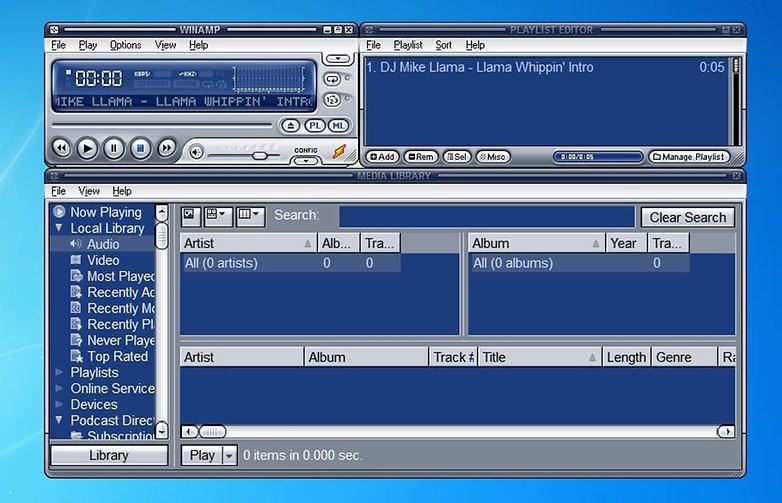 Winamp even survived my move to Linux because I had to simultaneously feed my iPod with music, so Windows always remained on my PC. Only with a notebook did I switch to Linux. Gradually the iPod became my main playback device, leading Winamp to fall gradually into oblivion.
Winamp could be the better iTunes
I always found it extremely unfortunate that Winamp never launched its own music store. I would rather buy music from Winamp than Apple. But managing MP3 files could have been improved in Winamp. Attempts to build a Winamp player for Android failed. But thanks to the Winamp app, I'm sitting here today reminiscing and wondering how Winamp could enrich my life today – but only if the developers had tackled its platform the right way. A Winamp streaming service? It gets my mind going.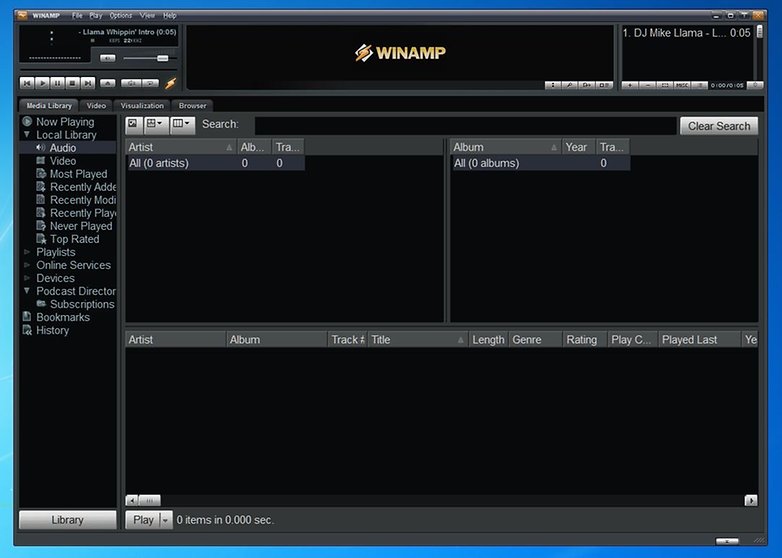 Meanwhile, the future of Winamp looks set. The installer remains on the internet today and the latest version bears the number 5.666. The website www.winamp.com is still online and the hope is that there might be a revival. The brand is now in Belgium, under Radionomy since September, 2015. There are, however, no more updates on the Winamp Twitter profile.
Have you ever used Winamp, or another media player instead? Let us know your experiences in the comments.
Thank you have visited this post #ThrowbackThursday: Winamp, it really whipped the llama's ass. We wish could be additional information about technology for you