OnePlus prezentując swój trzeci, flagowy model pozytywnie zaskoczyło wiele osób, pomimo że tak naprawdę ten smartfon był nam bardzo dobrze znany jeszcze na długo przed premierą. Jednak w rzeczywistości okazało się, że ten telefon ma swoje wady, ale Chińczycy je naprawili!
Smartfon z 6 GB pamięci operacyjnej musi być dobry pod kątem wielozadaniowości, a w przypadku OnePlus 3 tak nie było. Jednak producent wydał już sporo aktualizacji i tym samym pokazuje, że dba o klienta. Mimo że Carl Pei, założyciel firmy, wspominał, że ograniczenie liczby procesów w tle to świadomy ruch to i tak OnePlus wykazało się samokrytyką i najnowsza wersja systemu Oxygen znosi wspomniany limit. W takim razie czy teraz ten smartfon ma szansę z Samsungiem Galaxy S7? Sprawdźmy to: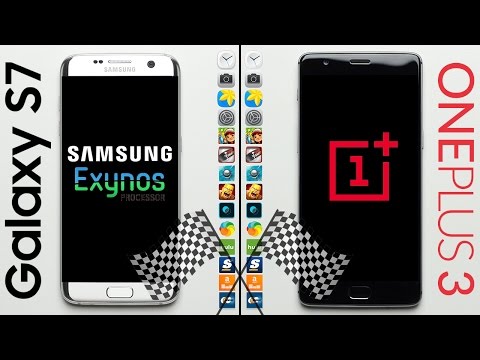 Okazuje się, że tak i to Samsung teraz musi pomyśleć, aby ulepszyć oprogramowanie swojego flagowego modelu lub… dać więcej pamięci operacyjnej. Oczywiście to zdanie należy potraktować z przymrużeniem oka, gdyż mimo że 20 sekund to naprawdę spora różnica i ogromna poprawa OnePlus to w rzeczywistości oba smartfony nie są wolne.
Jednak do gry wchodzi cena. Galaxy S7 ma swoje zalety, ale czy warto do nich dopłacać względem OnePlus 3?
Dziękujemy za odwiedzenie tej strony internetowej, mam nadzieję, że ta technika News Post, który omawia [Film] OnePlus 3 po aktualizacjach kontra Samsung Galaxy S7 – to się nazywa dbałość o klienta! może zapewnić pewne korzyści dla Ciebie i dodaj swoją wiedzę na temat technologii.
Dziękuję bardzo… 🙂